It is nurtured into existence through the creative process. From inception to completion, we work closely with the artist to assure that their artistic goals are achieved. Our product is the artist's creative vision faithfully translated into a permanent form.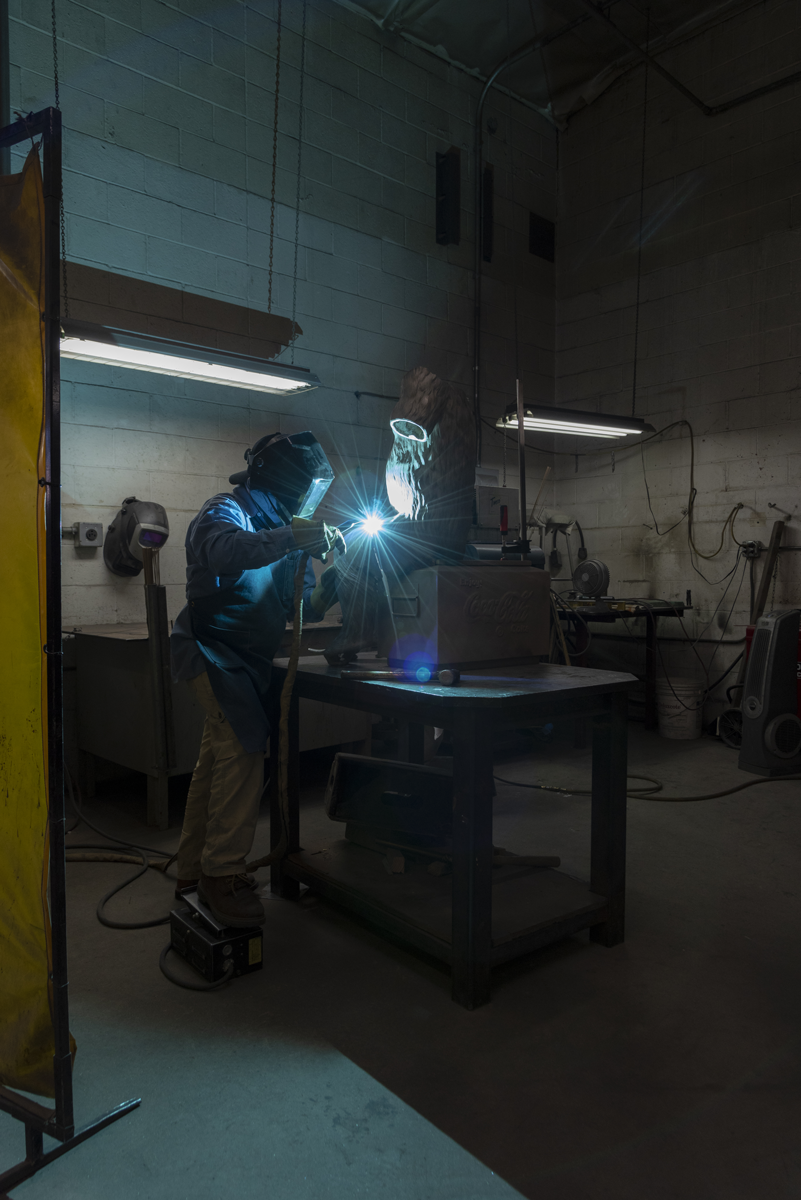 Fine Arts Foundry Services
Decker Studios Fine Arts Foundry Services is a full-service fine arts atelier, providing a complete range of casting and fabrication services. Our professional staff works in a vast range of materials, including bronze, stainless steel, silver, gold, and aluminum. We are available to assist in the development of individual, architectural, and public art projects. At Decker Studios, we combine our talents with the use of modern materials and advanced technologies.
This enables us to efficiently execute a complete range of projects, including those which are technically challenging or monumental. We also provide a full range of post-casting services which includes conservation, maintenance, restoration, placement and consultation to individuals, corporate collectors, or museums.
With our 800 square foot gallery, we are able to display a wide range of sculptures devoted entirely to bronze. Decker Studios can also assist and advise individuals, designers, architects, hotels, banks, law firms, airports, hospitals, and public spaces nationwide on bronze sculpture acquisition.